Skip to content
Fishing in Glacier National Park
Check out the rods we offer.
We rent spin rods and backpacking spin rods. Come by our Apgar Village location and let our crew help you get geared up and point you in the right direction. Plus, with your Glacier National Park pass you do not need a fishing license inside park borders. Check with our staff about boundary lines.
Reserve your gear
Text, call, or email to have our reservations staff book your gear or get you a quote. Next day reservations end at 5pm local time.
Reservations are not canceled for fog, rain, or a chilly day. We will cancel if the conditions are unsuitable for paddling or biking (lightning, strong winds or extreme weather). Cancellations made at least 3 days prior to the trip will receive a full refund. Canceling with a 24 hours notice or more will be able to transfer payment to a future trip or program. Cancellations made with less than 24 hours' notice will receive no refund. No-shows will also forfeit the entire reservation fee. If we cancel due to an emergency, extreme weather, or if the rental item is down for repairs you may reschedule or receive a full refund. If Glacier Outfitters has to cancel the reservation, we will make every attempt to contact you in a timely fashion.
Need a map? We Recommend Hike 734.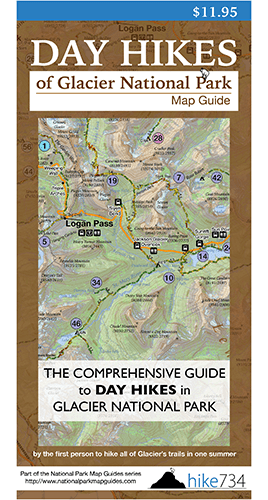 We highly recommend renting bear spray for your adventure.