We are proud to offer UDAP bear spray rentals and sales!
"In two studies that looked at the effectiveness of bear spray and firearms in bear attacks, it was concluded that 98% of those who used bear spray walked away from their encounter unharmed and that none of the people or bears involved died.  With firearms, 56% of the users were subsequently injured, and 61% of the bears died." – Whitney Leonard of the Natural Resources Defense Council
---
BEAR SPRAY RENTAL PRICING
| | |
| --- | --- |
| # OF DAYS | PRICE |
| 24 HR | 9.25 |
| 48 HR | 18.50 |
| 3-7 DAYS | 28 |
| 8-14 DAYS | 32 |
---
YES, you can rent bear spray in Glacier National Park! With all of our rentals, we make sure you leave feeling comfortable with how it works and how to use it – just in case you need to. When renting bear spray, give yourself about ten minutes to complete the process, and/or be sure to watch either our training video online or the one provided in your confirmation email. We provide two 24-hour drop box locations within the Park and one in the Glacier Park International Airport. 
For your convenience, we offer 2 rental pickup locations
How do I make a reservation?
There are 3 easy ways to make a reservation with Glacier Outfitters
Online Below – Where our state-of-the-art reservation system is both easy to use and secure. You must book online 48 hours or more in advance. 
Call us directly and let one of our professional staff walk you through the process. 8am to 6pm MST.
Email – Email or call and we can confirm your booking or send you a quote.
Apgar Village (Inside West Glacier Park Entrance) 
196 Apgar Loop Road, West Glacier, MT 59936
Apgar Village Bear Spray Rental Reservation
Glacier Park International Airport 
4170 US-2, Kalispell, MT 59901
Glacier Airport Bear Spray Rental Reservation
---
Rental Policy
If the canister is returned unused and undamaged, you will be charged your agreed upon rental price.
If your rental canister is sprayed and/or damaged, you will be charged the full retail price of $49.99
---

: Drop Box Locations :
 Apgar Village (Inside West Glacier Park Entrance) 
196 Apgar Loop Road, West Glacier, MT 59936
(24-Hour Bear Spray Drop Off Box)
Glacier Park International Airport 
4170 US-2, Kalispell, MT 59901
(4 AM – 11 PM Bear Spray Drop Off Box)
East Glacier (Bear Spray Drop Box Only)
At Three Bear Burrito
1112 MT-49, East Glacier, MT 59434
(24 Hour Drop Off Box)
---
A: We purchase new canisters of bear spray every year and keep strict records of the weight of each can. If the canister is not completely full or in good condition, it is taken out of our fleet.
A: Give yourself about 5 minutes if you watch the video below to expedite your bear spray rental. Be ready to answer a couple questions from the video. Give yourself about 10 minutes if you want to take care of everything at the time of rental.
A: Yes! We have a drop off location in East Glacier at Three Bears Burrito. The address is 1112 HWY 49 East Glacier Park, MT 59434,
---
 Don't see a rental plan that fits your adventure?
Call us, we can help!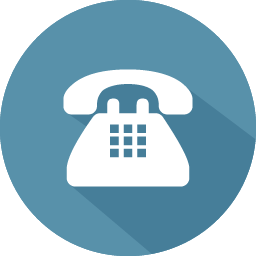 Bear Safety Resources
Save Yourself 6 Minutes in the rental process by watching this video.  Be ready to answer a couple of questions.
Hike734.com
What to try and avoid
From the Glacier National Park Website
Glacier National Park Bear Information
Glacier National Park is home to both black bears and grizzly bears. While seeing one is often the highlight of a visit to the park, proper visitor behavior in bear country is necessary.
Don't Surprise Bears!
Bears will usually move out of the way if they hear people approaching, so make noise. Most bells are not enough. Calling out and clapping hands loudly at regular intervals are better ways to make your presence known. Hiking quietly endangers you, the bear, and other hikers. A bear constantly surprised by quiet hikers may become habituated to close human contact and less likely to avoid people. This sets up a dangerous situation for both visitors and bears.
Trail Running
While taking a jog or a run may be good exercise, joggers and runners run the risk of surprising a bear on the trail. Trail running is discouraged as there have been an increasing number of injuries and fatalities due to runners surprising bears at close range.
Don't Make Assumptions!
You can't predict when and where bears might be encountered along a trail. People often assume they don't have to make noise while hiking on a well-used trail. Some of the most frequently used trails in the park are surrounded by excellent bear habitat. People have been charged and injured by bears fleeing from silent hikers who unwittingly surprised them along the trail. Even if other hikers haven't seen bears along a trail section recently, don't assume that bears aren't there.
Don't assume a bear's hearing is any better than your own. Some trail conditions make it hard for bears to see, hear, or smell approaching hikers. Be particularly careful by streams, against the wind, or in dense vegetation. A blind corner or a rise in the trail also requires special attention.
Don't Approach Bears!
Bears spend a lot of time eating, so be extra alert hiking in obvious feeding areas like berry patches, cow parsnip thickets, or fields of glacier lilies. Keep children close by. Hike in groups and avoid hiking early in the morning, late in the day, or after dark.
Never intentionally get close to a bear. Individual bears have their own personal space requirements, which vary depending on their mood. Each will react differently and its behavior can't be predicted. All bears are dangerous and should be respected equally.
Roadside Bears
It's exciting to see bears up close, but we must act responsibly to keep them wild and healthy. If you see a bear along the road, please do not stop. Stopping and watching roadside bears will likely start a "bear jam" as other motorists follow your lead. "Bear jams" are hazardous to both people and bears as visibility is reduced and bears may feel threatened by the congestion. Roadside bears quickly become habituated to vehicles and people, increasing their chances of being hit by motor vehicles. Habituated bears may learn that it is acceptable to frequent campgrounds or picnic areas, where they may gain access to human food. Proper food storage is a must. Store all food and odorous items safely. When a bear obtains human food, a very dangerous situation is created that may lead to human injury and the bear's death. Please resist the temptation to stop and get close to roadside bears – put bears first at Glacier National Park.
What if I Encounter a Bear?
A commonly asked question is "What do I do if I run into a bear?" There is no easy answer. Like people, bears react differently to each situation. The best thing you can do is to make sure you have read all the suggestions for hiking and camping in bear country and follow them. Avoid encounters by being alert and making noise. Bears may appear tolerant of people and then attack without warning. A bear's body language can help determine its mood. In general, bears show agitation by swaying their heads, huffing, and clacking their teeth. Lowered head and laid-back ears also indicate aggression. Bears may stand on their hind legs or approach to get a better view, but these actions are not necessarily signs of aggression. The bear may not have identified you as a person and is unable to smell or hear you from a distance. Watch our bear safety video.
Bear Attacks
The vast majority of bear attacks have occurred because people have surprised a bear. In this type of situation, the bear may attack as a defensive maneuver. In rare cases, bears may attack at night or after stalking people. It can be very serious, because it often means the bear is looking for food and preying on you.
If you are attacked at night or if you feel you have been stalked and attacked as prey, try to escape. If you cannot escape or if the bear follows, use bear spray, or shout and try to intimidate the bear with a branch or rock. Do whatever it takes to let the bear know you are not easy prey. If you surprise a bear, here are a few guidelines to follow that may help:
Talk quietly or not at all; the time to make loud noise is before you encounter a bear. Try to detour around the bear if possible.
Do not run! Running triggers a bear's natural instinct to chase/attack. Back away slowly, but stop if it seems to agitate the bear.
Try to assume a non-threatening posture. Turn sideways, or bend at the knees to appear smaller.
Use peripheral vision. Bears may interpret direct eye contact as threatening.
Drop something (not food) to distract the bear. Keep your pack on for protection in case of an attack.
If bear attacks and you have bear spray, use it!
If the bear makes contact, protect your chest and abdomen by falling to the ground on your stomach, or assuming a fetal position to reduce the severity of an attack. Cover the back of your neck with your hands. Do not move until you are certain the bear has left.
Bear Pepper Spray
This aerosol pepper derivative triggers temporarily incapacitating discomfort in bears. It is a non-toxic and non-lethal means of deterring bears.
There have been cases where bear spray repelled aggressive or attacking bears. Factors influencing effectiveness include distance, wind, rainy weather, temperature extremes, and product shelf life.
If you decide to carry bear spray, use it only in situations where aggressive bear behavior justifies its use. Bear spray is intended to be sprayed into the face of an oncoming bear. It is not intended to act as a repellent.
Do not spray gear or your camp with bear spray.
Under no circumstances should bear spray create a false sense of security or serve as a substitute for standard safety precautions in bear country.
Be aware that you may not be able to cross the U.S./Canada border with some brands of pepper spray. Canadian Customs specifications require that all canisters of pepper spray be labeled for use on bears. They will not allow small canisters designed to deter human attackers.